rickety bridge – franschhoek
Fíon — meaning wine in Gaelic — is a specialty wine import business born out of a love of wine and Africa.
Michael Tallon's love affair with Africa began as a child growing up in Ireland. His mother was a huge fan of author Wilbur Smith and his novels chronicling the adventures of the Courtney family and others starting new lives in South Africa.
Once she shared those books with Michael, he was enthralled; his imagination ran wild while reading on during the cold winter nights in Ireland. Nearly 40 years after the infatuation began, Michael finally made his way to Africa and fell in love with South Africa and the wine country of The Western Cape — from Constantia to Elgin, Franschhoek to Stellenbosch, Tulbagh and beyond.
Today, Michael and his partners, John Gibbons and Jay Hajj are happy to introduce America to some of the wonderful wines of South Africa, primarily from small, family-owned vineyards. The wines that Fíon imports are from small-yield, small-growth, sustainable farms that are committed to the rich history of the region and their territory.
Giving Back to Mother Africa
In his many travels in South Africa, Michael met and became close friends with safari guide Brad Hansen of Hansen Safaris. Through his friendship with Brad, he met Kingsley Holgate and discovered the beauty and wonder of Africa and learned about the struggles as well. 
In an effort to support and sustain "Mother Africa," Fíon Importers is happy and proud to donate a portion of the revenues from wine imported to the US, back to Africa via the Kingsley Holgate Foundation. This money will help support the ongoing struggle to provide fresh drinking water and curb the spread of malaria across the many tribes of Africa. 
Michael has spent 40 years in the food and beverage industry, beginning with soaking in the atmosphere of his family's hotels in Tipperary, Ireland.
After moving to Boston in the nineties, Michael worked for various bars before opening The Kendall Café, his first bar/restaurant in Cambridge, Massachusetts. He is currently the co-owner and operator of Oscar's, located in Dedham, MA.
Michael has had a lifelong love affair with wine and craft brewing. Fíon is the culmination of many trips to Africa and many hours of delicious and illuminating wine tastings.
John comes from a long line of restaurateurs and bar owners — beginning with his great grandmother's restaurants The Martinique I & II, his grandmother's restaurant the Pizza Palace, and his grandfather's bar, Bob's Tavern as well as his mother Kathy's catering business and farmers' market following. In the spirit of his family's love of food, drinks, and hospitality, he is the co-owner of Oscar's, a cozy pub located in Dedham, Massachusetts.
A life-long entrepreneur, John has worked in the financial sector for most of his career. In addition to his endeavors in the food and wine industry, he also works full time in finance and real estate development.
He has a BA in Business Administration from Western Connecticut State University and an MBA from Boston's Suffolk University. He studied wine at The University of Örebro in Sweden through the Wine & Spirit Education Trust (WSET) and holds a wine certificate from the University of Adelaide (Australia).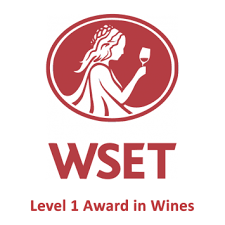 Jay Hajj is the chef-owner of Boston landmark Mike's City Diner, where his classic American comfort fare is savored by neighbors, tourists, celebrities, and political power brokers such as President Bill Clinton.
A frequent guest on the Food Network, Jay whips up favorite dishes with Guy Fieri on "Guy's Big Bite," "Diners, Drive-Ins and Dives," and "Guy's Grocery Games." The Food Network named Mike's Famous Pilgrim Sandwich one of the Five Best Thanksgiving meals in America and the eatery has won numerous local awards and fan-favorite honors. 
Jay is the author of "Beirut to Boston: Comfort Food Inspired by A Rags-to-Restaurants Story," which chronicles his dramatic culinary journey that began as a boy caught amid the violence and death of the Lebanese Civil War. Released in 2017, the book is available online and at great bookstores across the country. Jay supports many Boston-area charities with his chef pals.
Janis Viljoen, Director, South Africa
Born in Cape Town South Africa, Janis went to school at Camps Bay and earned a Bachelor's degree from the University of Cape Town.
In the early 90s, Janis moved to the Lake Tahoe area in Northern California. After 11 years in the US, she returned to South Africa, settling in the Elgin Valley of the Western Cape, renowned for its apple and wine industry. During this time, Janis's interest in the wine industry was nurtured and she attended courses specializing in both wine and brandy production processes.
After meeting through a mutual friend, Janis and Michael Tallon soon began discussing the phenomenal wine that South Africa has to offer. Michael's passion for South African wine combined with Janis's local knowledge and relationships with the South African farmers and winemakers are at the heart of Fíon Importers. This mutual enthusiasm and admiration for the region and its offerings made it a natural fit for them to work together.
Janis now lives in the very heart of South African wine country and is passionate about the South African wine industry and all it has to offer. She focuses on the boutique ranges and has watched the industry develop and flourish. Through her local knowledge, relationships, and experience, she is able to help bring the best, most innovative and exciting wines to this venture.